Christmas Jumper day
Today, our staff have been celebrating Christmas Jumper Day! There has been a massive variety of jumpers, hats and accessories on show-there's even a onesie!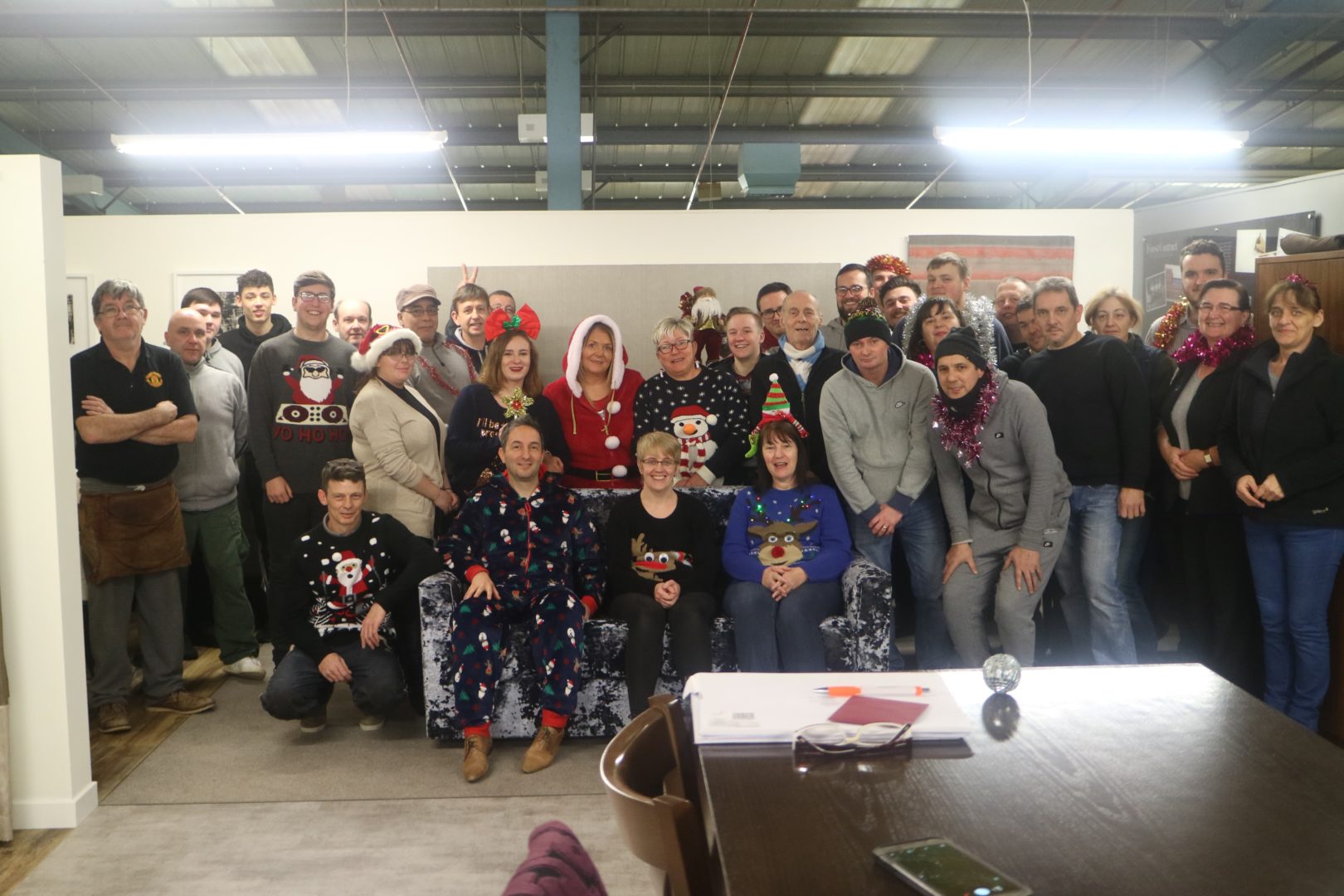 We've picked the best ones and awarded them some prizes. Nissi gets first place with his homemade Christmas jumper, and he can be seen below showing it off.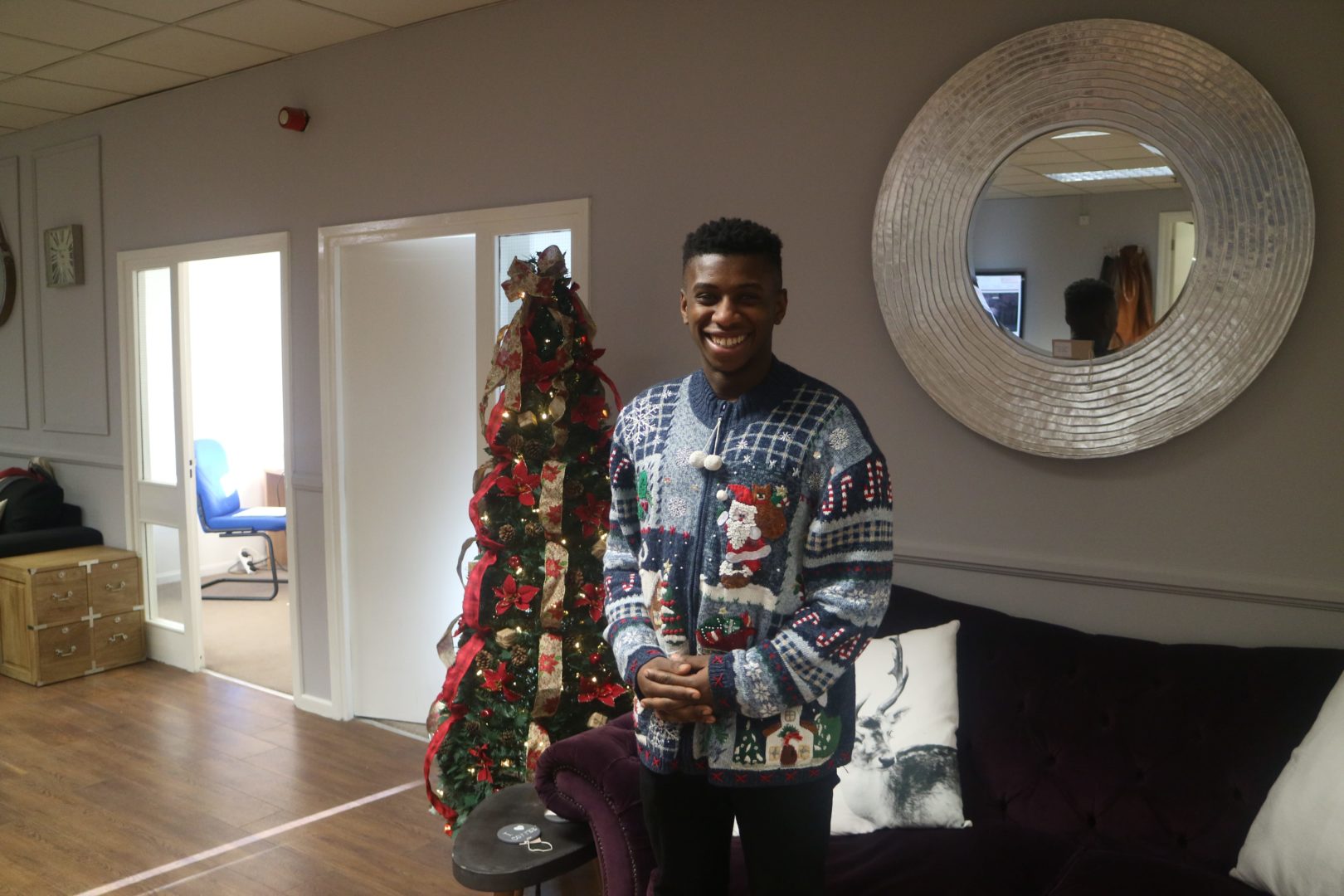 Ryan comes in second with his onesie (which is shown in the group photo) and his colourful Christmas shirt.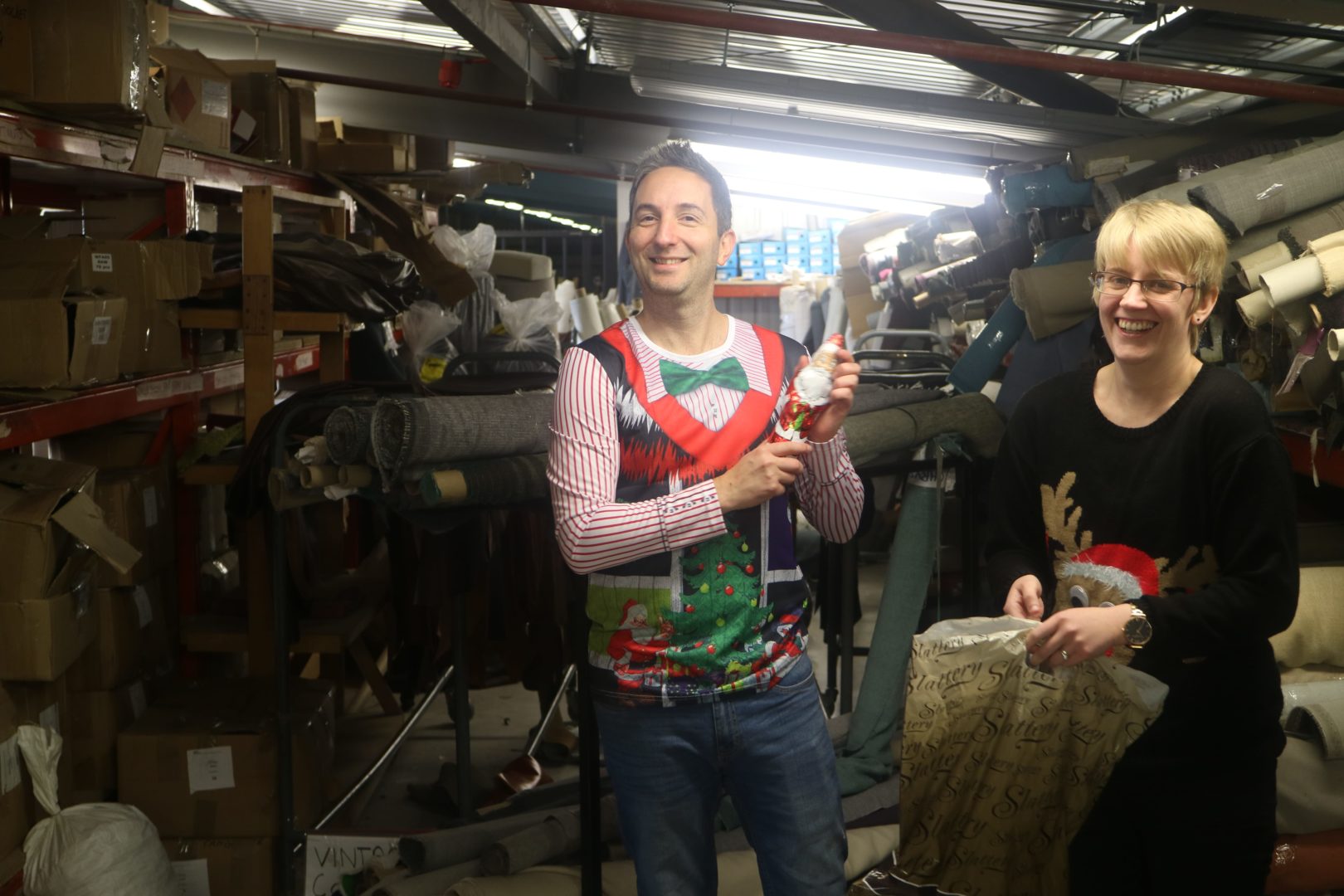 In the factory, Gary and Matt get prizes for their fantastic jumpers. They both look pleased with their chocolate!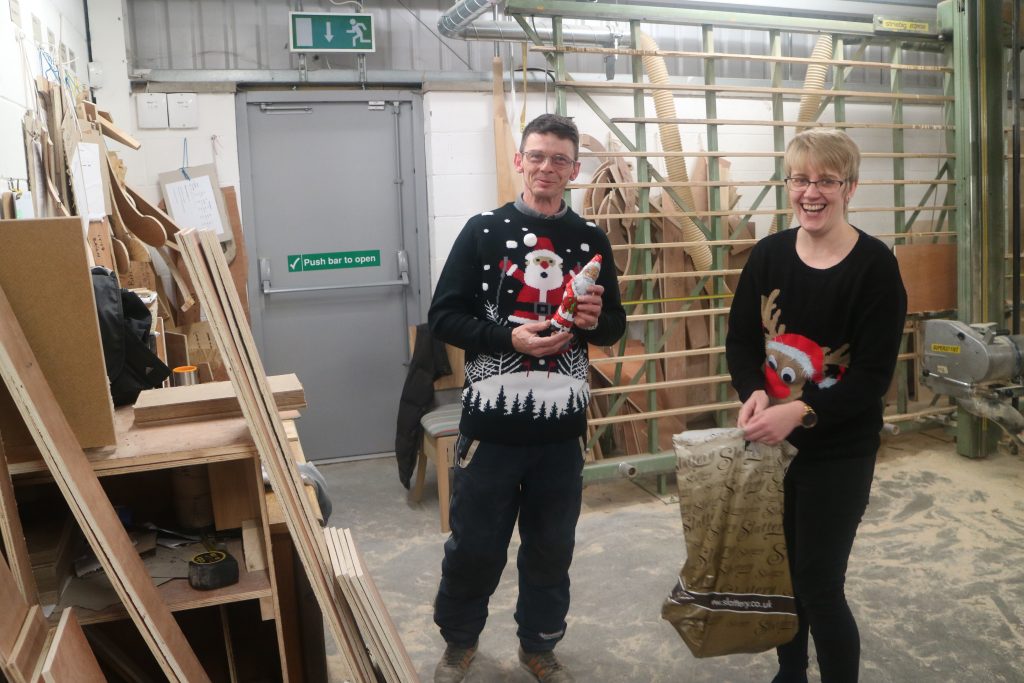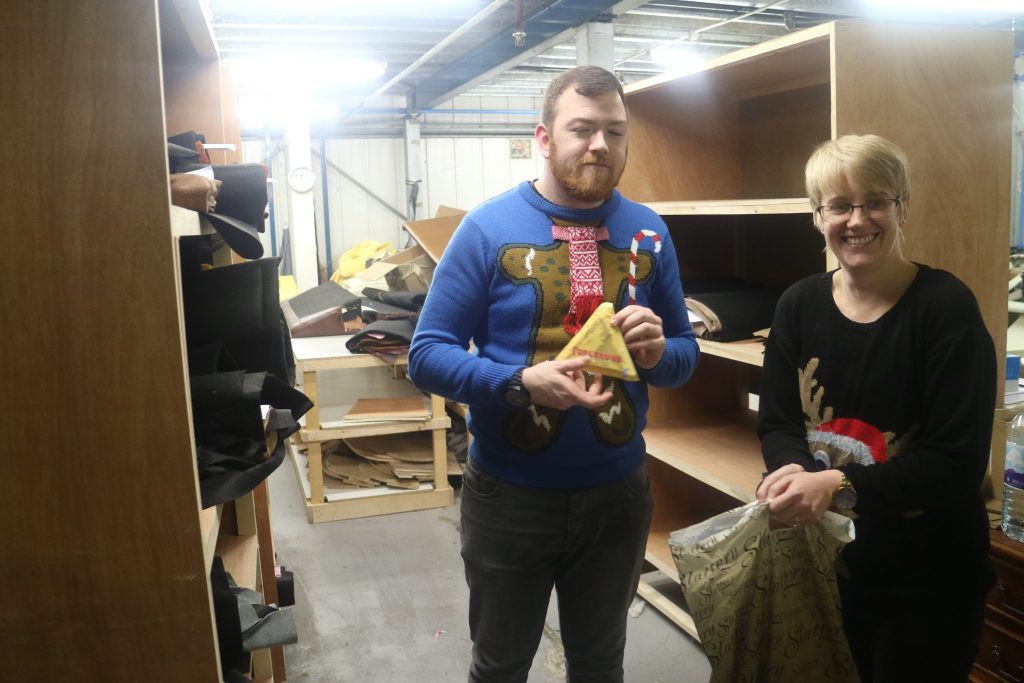 Overall, it was a great effort from the staff, and there were too many good ones to mention, but I'm sure you'll be able to see them in the group photos.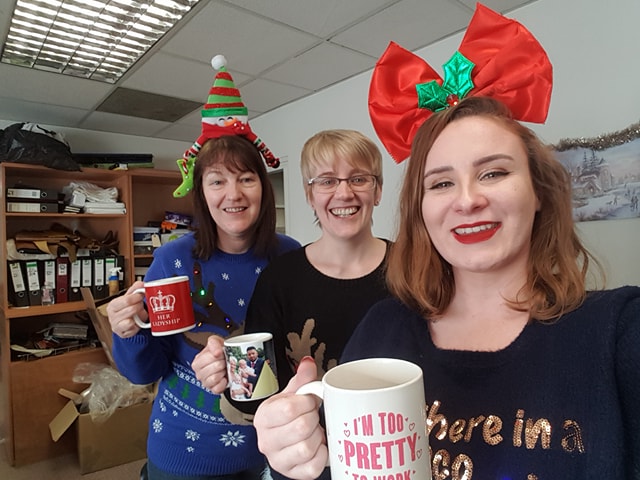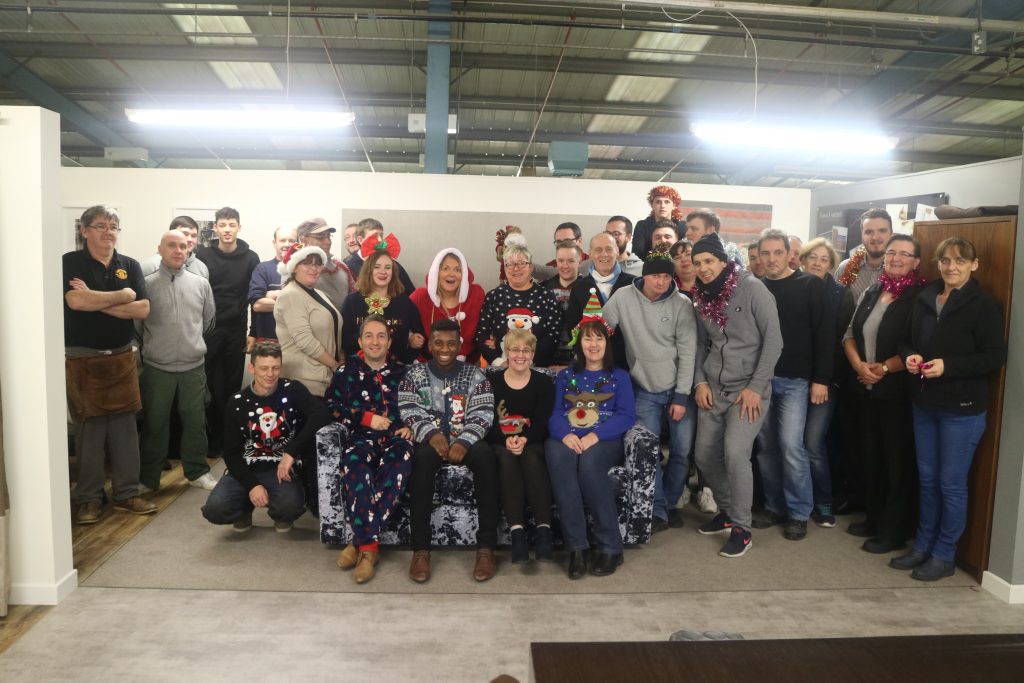 Keep an eye on our social media pages for the full albums!
This yearly tradition also marks the start of our countdown to Christmas! There isn't long before we close for the holidays, but check our social pages soon for our opening times for over Christmas period.